Retail Hours
Mon: Closed

Tues - Sat: 10:00 AM - 5:30 PM

Sun: 11:00 AM - 4:00 PM
Food Hours
Fri: 4:00 PM - 7:30 PM

Sat: 11:30 AM - Until food runs out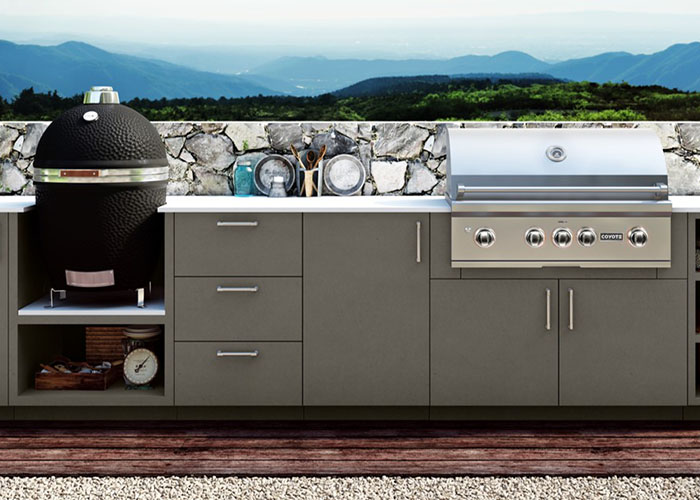 View Gallery
Urban Bonfire designs and manufactures functional,beautiful and high-performance outdoor kitchen andentertainment solutions for clients around the world.With a fully integrated in-house design team, efficientmanufacturing and compatibility with most major outdoor appliances and countertop surfaces, Urban Bonfire is the market leader in outdoor space activation centered around family, friends, food and lasting memories.
Each Urban Bonfire outdoor kitchen system features awide array of functional, aesthetic and finishing options to choose from. Every custom layout and design is configured to maximize outdoor cooking and entertainment space while offering versatility, integrated storage and a carefully curated series of colors, handles and finishing choices.
HIGH PERFORMANCE
Marine grade aluminum cabinets, planters, accessories, and backsplash system.
304 Grade Stainless steel for door slides, hinges, pulls, and leveling legs.
Ideal material to withstand snow, ice, salt water, humidity, etc.
Durable, 4-season formulation that resists scratches, fading and stains, even in harsh climates.
HIGH QUALITY
Nacrae finish is inspired by the beauty, strength and resilience of mother-of-pearl. Each finish is crafted with a micro textured formulation that preserves and protects beauty, creating a stable depth of color in all climates and outdoor environment.
FDA approved and environmentally sustainable material and process.
Integrated all-natural anti-microbial properties for maximum safety and freshness.
Ergonomy & Applications
Explore some of our most popular kitchen applications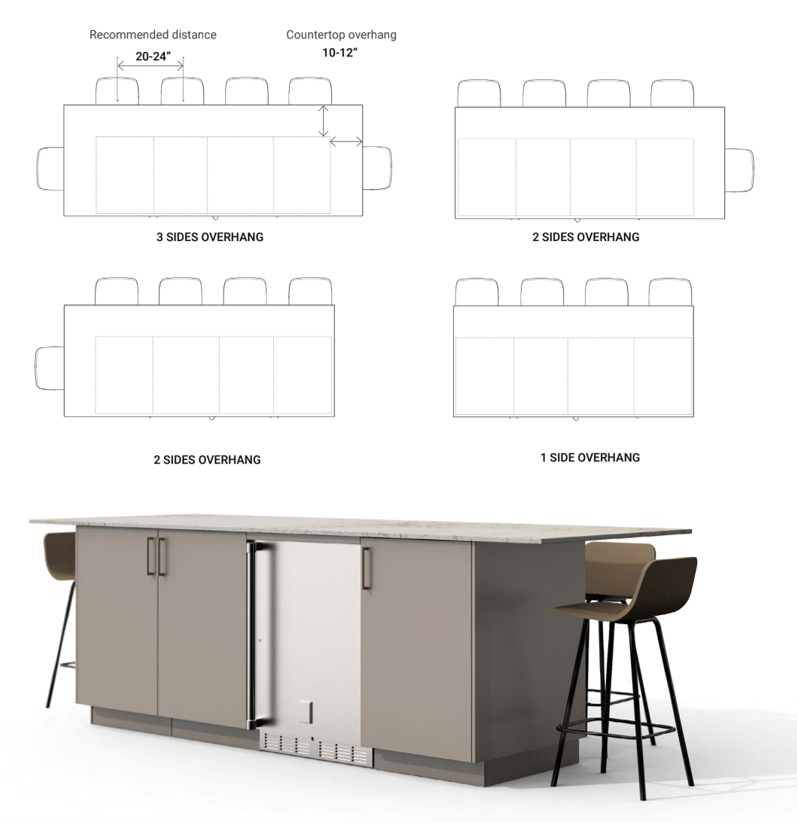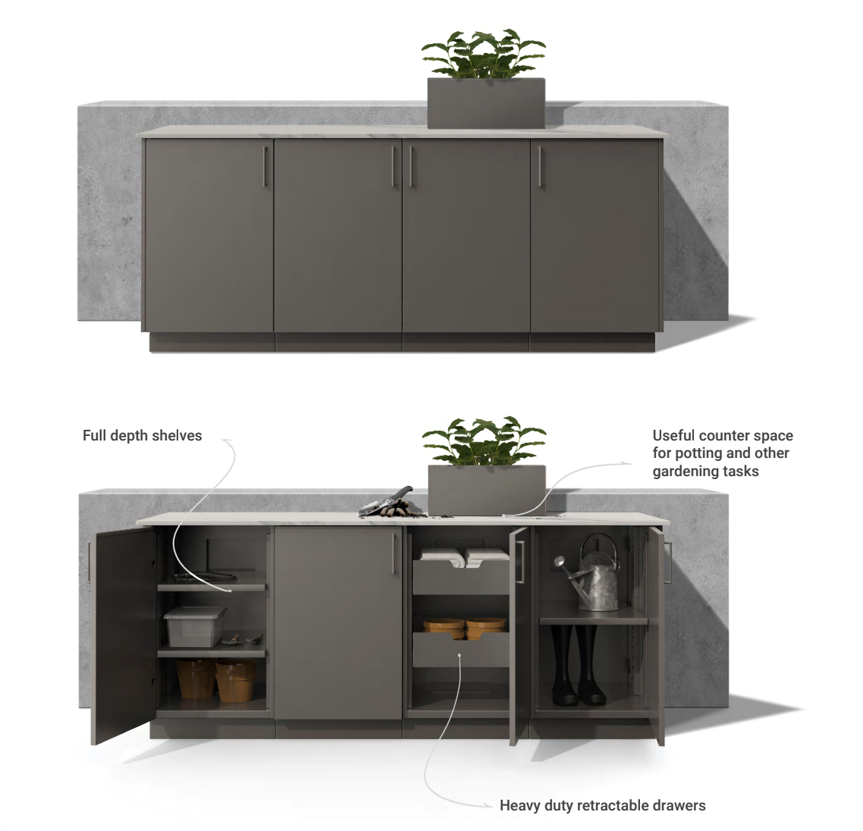 The Urban Bonfire Framework